The Instituto de Investigaciones Estratigrafía (IIES) at the Universidad de Caldas, aims to conduct pure and applied research through the development of multidisciplinary geological and environmental studies."
We integrate Earth Sciences through multidisciplinary research, dissemination and social appropriation of knowledge, the training of new researchers, and the provision of specialized technical services that contribute to the geological knowledge of the country.
To be a nationally and internationally recognized institute for developing basic and applied research through undergraduate and graduate student training, scientific production with excellent researchers, and the integration of techniques related to Earth Sciences with reliability for its clients and users.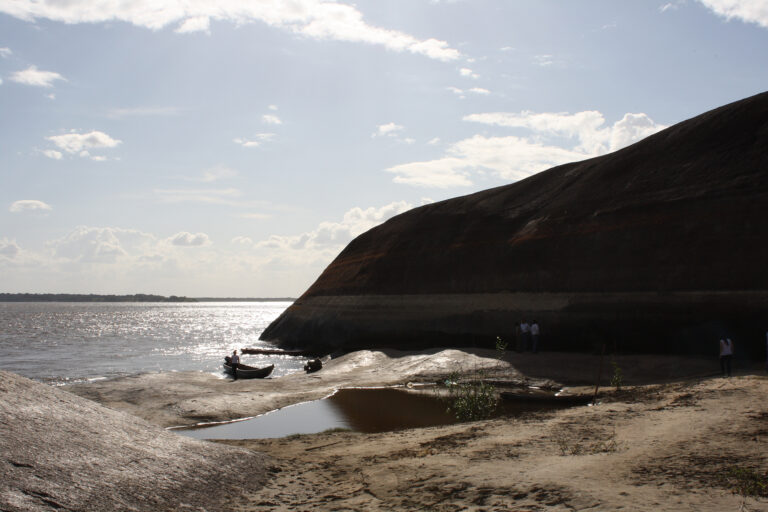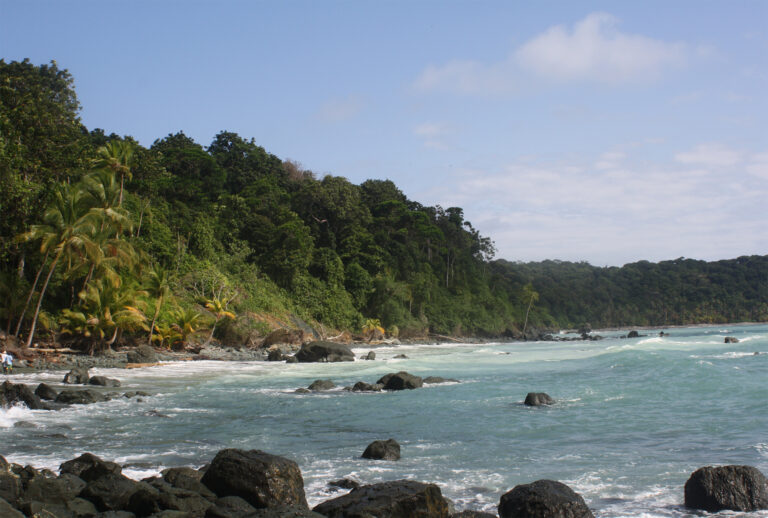 Ethical solutions
Pertinence
Opportunity and commitment Respect
Reliability
High degree of adaptability
Innovation and creative capacity
Collaborative work
According to the capacities and mission focus, the IIES establishes different research areas, within which the scientific and management team of the Institute will focus its efforts during the time horizon covered by the strategic plan.
To achieve its objectives, the Institute has three main research groups, endorsed and recognized by Colciencias, the Research Group in Stratigraphy and Volcanology (GIEV) CUMANDAY, the Research Group in Geology, and the Biodiversity and Genetic Resources Research Group.
At the same time, the Institute has excellent relationships with all research groups of the University that can facilitate the development of joint proposals, as well as different relationships with other actors of the SNCTeI with whom they work together through R&D projects.
Currently, IIES research focuses on the geological, biological, oceanographic, and climatic evolution of the center and northwest of South America in the last 70 million years (mainly the Cauca Valley, the Central and Western Cordillera, the Caribbean, and the Pacific).
Below is the strategic focus of each of the research areas:
Palynology and organic matter: This research area focuses on the study of microscopic organic matter of animal or vegetable origin, such as pollen, spores of pteridophytes and fungi, cuticles, woody material, zooclasts, dinoflagellates, acritarchs, and amorphous organic matter. This material can be used for studies of quality of hydrocarbon source rocks, maturation of organic matter, establishing the age of sedimentary deposits, and their depositional environment.
Calcareous microfossils: Calcareous microfossils (Nanofossils, Foraminifera, and Ostracods) are an important tool for studying marine successions, knowing their age, and specifying their depositional environment (e.g., bathymetry and paleoceanography).
Petrography: This research area and its laboratory, along with the color cathodoluminescence technique, offer detailed studies of provenance and diagenesis of sandstones and limestones, as well as petrographic analysis of sedimentary, igneous, and metamorphic rocks. With these tools, studies of hydrocarbon reservoir quality have been conducted for some operating companies in the country.
Analysis of sedimentary basins: The focus of this research area and its services specializes in the following components:
Interpretation of seismic lines and well logs.
Integration of data into the Geographix system.
Preparation of geological and structural maps.
Stratigraphic correlations and seismic stratigraphy.
GIS applied to geological mapping and basin models.
Volcanology: In this research area, detailed studies of volcanic and volcaniclastic deposits are carried out, which allow determining their age (geochronology), origin, and stratigraphic relationships.
In addition, the Institute has a Scanning Electron Microscope (SEM) as an instrument that allows for observing images of objects with a 100-fold greater magnification than a conventional optical microscope and with great depth of field. This tool enables the IIES to conduct research in various fields of Geology, such as Micropaleontology (morphological study of calcareous and organic-walled microfossils), Sedimentology (three-dimensional images of sediments, mineral overgrowths, framework fabrics and cements, quality of hydrocarbon reservoirs and clay content, provenance of siliciclastic materials), Mineralogy (morphological study of crystals and minerals at a microscopic scale), Petrography (detailed study of textures and minerals in igneous and metamorphic rocks), as well as in different branches of Natural Sciences (e.g., medicine, materials chemistry, engineering, biology, forensic investigations, among others) and industry in general, which serves as support for the development of different research areas.
The Instituto de Investigaciones en Estratigrafía-IIES at the Universidad de Caldas was created thanks to the financial support of the National Hydrocarbons Agency (ANH), through a Colciencias call that aimed to strengthen research and extension capacity of geology schools in the country. Since 2010, we have consolidated this initiative with the acquisition of high-tech equipment and a scientific production that has allowed us to give visibility to the University in academic and industry fields, both nationally and internationally, with an initial investment through the call of $1,495,213,901."
Universidad de Caldas sede principal
Instituto de investigaciones en Estratigrafía – IIES:-Edificio Orlando Sierra, Bloque B, 2do piso
Horario de atención: lunes a viernes de 8:00 am a 6:00 pm